Our first ever Free Tools Series starts today. First up is the Facebook Ad Library Tool.
Let's go.
"Good artists copy. Great artists steal" Pablo Picasso.
While we are not advocating to 'copy or steal' anything, you can absolutely 'gain valuable insights' from your competitors… with a little detective work.
And when it comes to paid social ads – 2 of the heavyweights are Facebook and Instagram (Facebook owns Instagram).
Introducing the Facebook Ad Library Tool
With the free Facebook Ad Library tool, we can find active and inactive ads of our competitors on Facebook and Instagram for the last 7 years.
That's a lot of potential juicy info.
There are two ways to access it: one is through the direct link to the tool and the other is through the Facebook page of the competitor we want to spy on.
Let's see how to do that:
Option 1: Facebook Ad Library Tool
On the main page of the tool:
Select the country in which we are interested in seeing our competitor's ads
Select "All Ads" in the option "Ad Category"
Type in the name of the competitor or a related keyword related to it. If there are results that match your search, one or more results will appear. Click on the one that corresponds to your competitor that you want to spy on.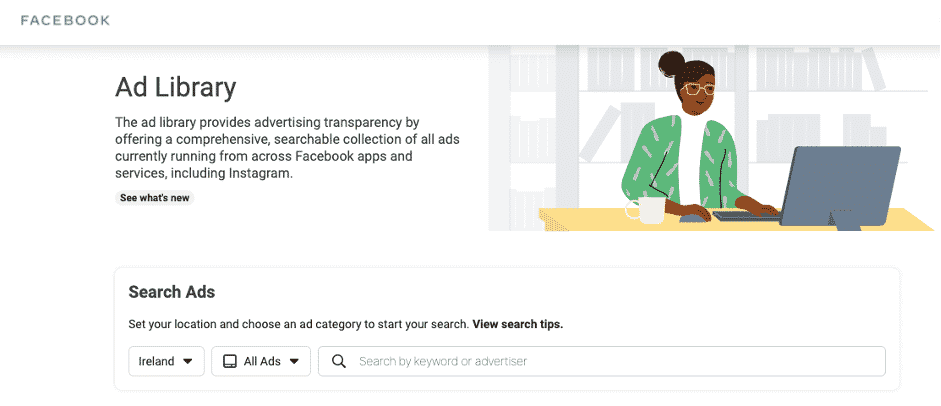 Option 2: Competitor Facebook Page
On the "Home" section of our competitor's Facebook page:
Scroll down until we see on the left side a section called "Page Transparency"
Click on "See All"
On the pop-up that opens, click on "Go to Ad Library"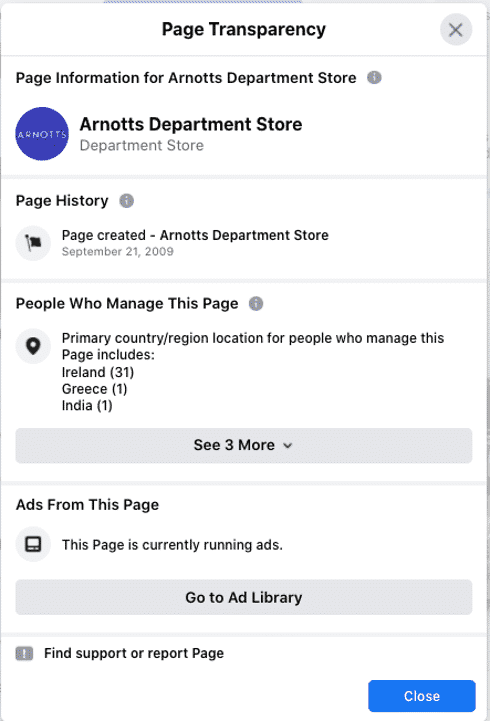 Once we are on the page results, we are able to see when the ads were launched and the platforms where they appear or appeared on such as:
Facebook
Instagram
Audience Network
Facebook Messenger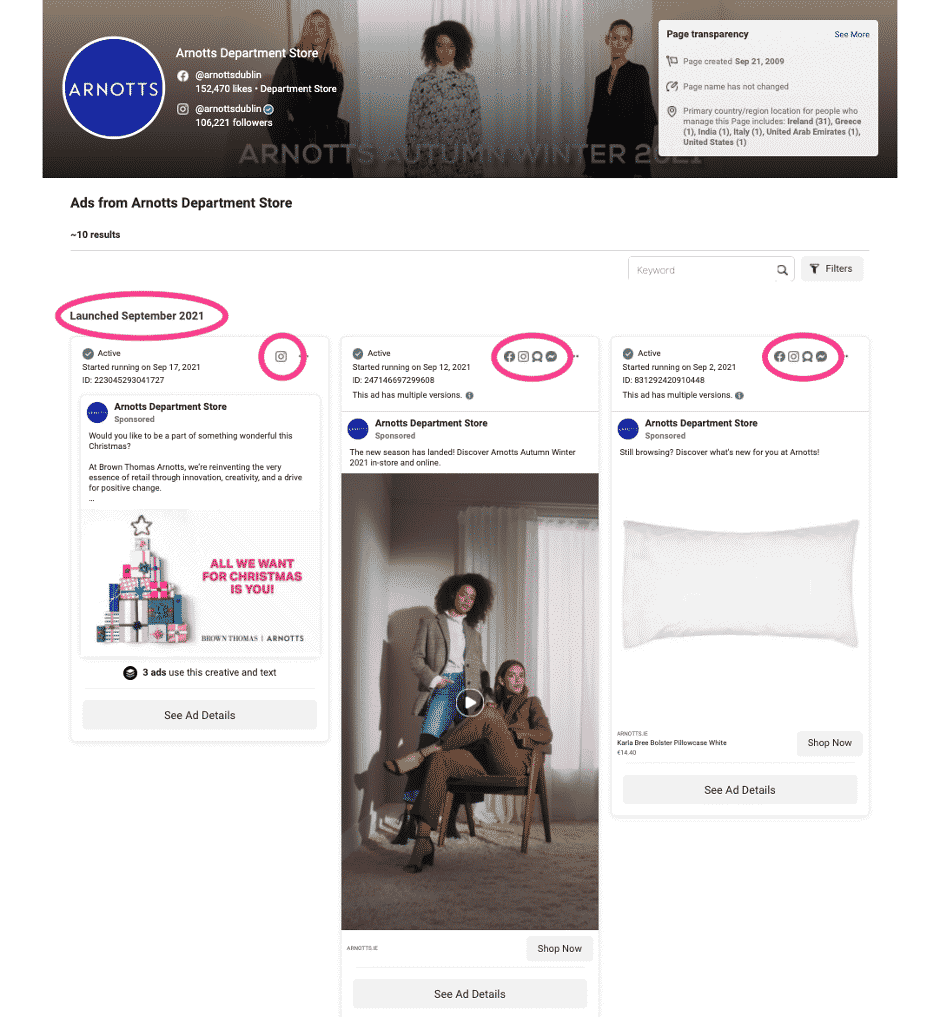 So what are the Facebook Ad Library tool highlights?
– Free
– Available to anyone
– Search bar
– Full ad visibility
– Competitors don't know you're spying on them
Final Words on Facebook & Instagram Competitor Ads
As you can imagine, this tool can be especially useful when you're doing your research.
Understanding the copy, the messaging and creative used by your competitors can help give you the edge and inspiration when creating your own ads.
And anything, that can give an advantage in the competitive digital marketing landscape should be used.
Now that you have been briefed, you are ready to start your reconnaissance work.
Happy Detective Work!
Here is the Free tool.