Content management systems are those handy little applications that allow us to keep adding or changing what's on our site, whether it's adding new products to an online store, uploading pictures of a new office or updating a blog. Like this one!
Clearly your CMS is important but there are a lot of different ones out there and they all fall into two broad categories: Open Source and Proprietary.
Open Source code is shared and publicly available, free code. Platforms such as WordPress are open source Content Management Systems. Open source code was developed in response to the cost and limitations of "proprietary" software owned by corporations, which typically has to be licenced.
Get Where You're Going
Both allow you to add and change content on your website, so you might ask what does it matter if it's Proprietary or Open Source?
Let's use a clumsy analogy and think of it as the difference between going to the airport in your own private car or by taxi. Both options get you to the same place, in the same way but there are different conditions and benefits attached to each.
Proprietary is more like a taxi. It does just what you need it to but not much more. And if you want to take it home with you you're out of luck.
Open source CMS is more like having your own car. You can use it how you like, when you like. If you move home you can bring it with you.
The Real Deal
Automotive analogies aside, the important difference for site owners is in terms of control. A proprietary CMS is typically owned by the company that developed it. It may have most or even all the facilities of an Open Source CMS but the agreement made with the developer determines how the CMS is used.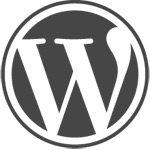 Open Source is by definition not tied to its developer. This means many different people can contribute to the development. This has additional benefits for site owners.
WordPress is probably the most popular Open Source CMS with some 72 million WordPress sites out there according to their own stats. Other popular Open Source CMS's you might have heard of include Joomla, Magento and Drupal.
No Developer Tie-In
In practice what this all means is that the Open Source site owner can take their site to different developers if they feel like it. Most developers will be familiar with the open source CMS and be able to adapt it without any problems.
With a proprietary system there are likely to be legal agreements that prevent different developers from configuring the CMS. Even where they have permission, making changes is likely to be more complicated for new developers unfamiliar with the system.
A More Flexible Friend
Even staying with the same developer control can still be an issue, especially in terms of making changes to the site. If your business changes or you simply want to make additions to your site such as a blog, a gallery or even an e-commerce section, then Open Source typically makes this easier and less expensive.
Open Source products allow for hobbyist and professional developers to create new modules and additional functionality. This means that for whatever change or addition you want to make there will be a choice of add-ons or modules to meet your needs.
With proprietary CMS a module may be available or the developer may have to develop one. With a wider group of developers working on Open Source you are likely to have a broader variety of solutions to choose from.
Money Matters
On the topic of cost, Open Source platforms are free so the developer will only be charging for the cost of building your website within that platform. A proprietary platform developer will be charging for building the website within their proprietary system in addition to a potential licensing fee. These charges may be rolled together so make sure you know what exactly you are paying for.
Support is another area that you should consider when making the choice. What kind of ongoing support for the CMS will a proprietary vendor be able to provide? How often they update a system and do they charge for updates, patches and fixes are other factors to keep in mind.
Why use Proprietary?
In fact many larger companies, particularly large multinationals, tend to use proprietary systems. This may be for security reasons as with a bank. Other companies will have a very large internal IT department that is fully capable of developing its own proprietary CMS and implementing any changes. In this instance issues of licensing fees are not a factor.
Typically they are used where money is no object and the company can afford to have very specific changes made and create unique features that only they would benefit from. Although even when it seems money is no object it's no guarantee of success.
There are also those old school developers who are a dab hand at building websites from scratch. They will put together a custom website just because they enjoy the challenge. They won't charge you a licence fee or prevent other developers from accessing it. But really they are not doing you any favours.
The internet changes at such a rapid pace that the flexibility an open source CMS offers is really vital. SEO, Responsive design, social networking integration, these as well as a host of developments yet to come mean you need a site able to adapt to change quickly and often.
Control, Flexibility and Cost are where the real differences ultimately lie. Unless you need something really specific and have the resources to support it, most sites are going to benefit from being built with Open Source.
Let us know down below what kinds of experiences you've had with your CMS?
Have you changed from proprietary to open source or vice versa?
How have you found the CMS you chose?