The Ultimate Pre-Launch Checklist for E-Commerce SEO – Part 1
Our team has over 15 years' experience in website design and development. Over that time we have overseen numerous successful ecommerce SEO projects.  We have also established a thorough process to ensure a robust SEO structure for each e-commerce website. When an effective SEO foundation has been built a return can be seen in:
Higher website traffic
More effective digital marketing – SEO and Adwords
Increased conversion rate
And ultimately, more revenue for you shop
In this post we reveal the secret to our e-commerce SEO success. Intrigued? Read on to find our more for your ecommerce SEO Checklist…. 
SEO Friendly Content Management System
Ensuring the e-commerce platform you are using is SEO friendly should be one of the first things you do. There are hundreds of platforms on the market to choose from but not all of them have the capacity to provide the SEO structure needed. The following issues should raise an immediate red flag:
URLs are not SEO friendly e.g. – /shainn887/uh7777ubjbjbn388y8
SEO Meta Data can't be edited e.g. title tags , descriptions tags
No sitemap functionality
E-Commerce Platforms
We have worked with and can recommend the following e-commerce platforms:
Each of these platforms is SEO friendly for e-commerce sites and has a proven track records of performing well in search engines.
Mobile Marketing
A mobile marketing strategy should be included as part of your overall digital marketing strategy.  To ensure mobile marketing success, your e-commerce website should be designed using a  responsive web design approach. Alternatively or in addition to the responsive approach you may also decide you need a dedicated mobile site and / or a mobile App. If your website ticks none of these boxes you can be guaranteed to miss out on mobile consumer revenue streams.
Use Mobile Test to see how your website renders on mobile devices. The example above shows an e-commerce website that isn't mobile friendly. As you can see the navigation is cut off and the website looks disjointed. To navigate around the user has to scroll and / or pinch the screen.  Issues like this will lead to poor user experience and a low e-commerce conversion rate on mobile devices.
Backlink Sweep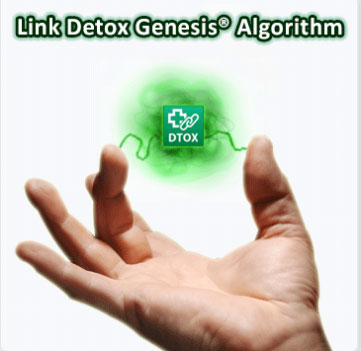 Here is another question to ask before your website goes live. "Does my website have a toxic backlink legacy?"  If your domain name has backlinks from undesirable websites or websites with light content or indeed links from unrelated industry websites then your site may be penalised before you have even started! Examine your backlinks by using tools like:
If you find that your domain name does have legacy backlink issues you will have to contact the Webmasters to remove the links and then submit a Disavow links document to Google Webmaster Tools.
Duplicate Content
Duplicate content can be an issue on e-commerce websites as products can be:
Featured in numerous categories
Multiple versions of the same products for different sizes and colours
Results from search functionality may be indexed.
To prevent duplicate content issues use:
Canonical Tags
Robots.txt file
No index tag
Thin Content
Ensure your website content is unique, relevant and in depth. The higher quality your content is the better chance you will have of outperforming competitors and avoiding Google penalties.
Screaming Frog Spider can be used to examine the word count of your product and category pages.
Keyword Research
Before you start developing meta data for your SEO titles and meta descriptions you should have researched a keyword list.  The keyword list will help inform the SEO structure for your home page, category pages, products pages, URLs and all relevant SEO titles and descriptions.
SEO Meta Data
One of the most fundamental tasks for every e-commerce website is developing unique SEO titles and meta descriptions for each page on the website. Ensuring each page accurately reflects the theme of the page will help your website perform better in search engines and improve the click through rate from Google SERPs.
Home Page SEO
While the primary objective for the home page on an e-commerce website is to lead consumers into the bestselling products and category pages, SEO should also be a primary consideration. We recommend developing:
H1 Heading
Introductory text introducing the brand and using top level keywords
Using top level keywords in image ALT text
SEO Title and Description
Structured data mark-up
Internal links
Category Page SEO
The category pages of an e-commerce website should include:
H1 Heading
Text introducing the category
Text should include relevant keywords
Banner image or video
Products listed underneath the top content area
Relevant SEO Title and Description
Structured data markup
Product Page SEO
The product pages of an e-commerce website should include:
H1 Heading
In depth description of the product
Text should include relevant keywords
Banner image or video
Products listed underneath the top content area
Relevant SEO Title and Description
Structured data markup
Social sharing buttons
SEO Friendly URLs
As the start of this post we discussed how SEO friendly URLs are a paramount for the long term success of your e-commerce website. If you're content management system doesn't allow for SEO friendly URLs we recommend changing to a system that does.
An example of an SEO friendly URL would be www.mywebsite.ie/category/product-name.html
In part 2 of our pre-launch checklist for e-commerce SEO we will be looking at site speed, structured data and a range of other SEO necessities. 
Are you thinking about launching an e-commerce website? Why not talk with our team and get expert advice before you go live?