Inspiration SEO Search Engine Optimization team calling all Bakers, Car Mechanic's , B+B's in fact all small local Irish SME businesses wondering how Google Search Engine can benefit their business. How can I ensure my website has the best chance of appearing in Google Search results for searches relevant to my business in my area?
The answer partly lies in applying "SEO Search Engine Optimization Local" techniques. There are a number of areas you can focus your SEO and online marketing efforts on to maximise your return on money and time spent. Mobile browsing is growing and Local Intent is often specifically part of online searches or implicit within a search query.
So, whether you want to do search optimization for your business in Dublin or anywhere for that matter that's lots of simple things you can do:
Learn More about Local SEO….
Google clearly uses location of the website browser in delivering its results. You can't ignore SEO Local if you have a local retail based business. Local SEO is the process of optimizing your website so that you can gain higher local search rankings.
How do you do perform local optimization????
First claim your business on Google Places for Business . The content in your Google Places for Business will appear in Google Plus, Google Maps, the SERP and Google Local.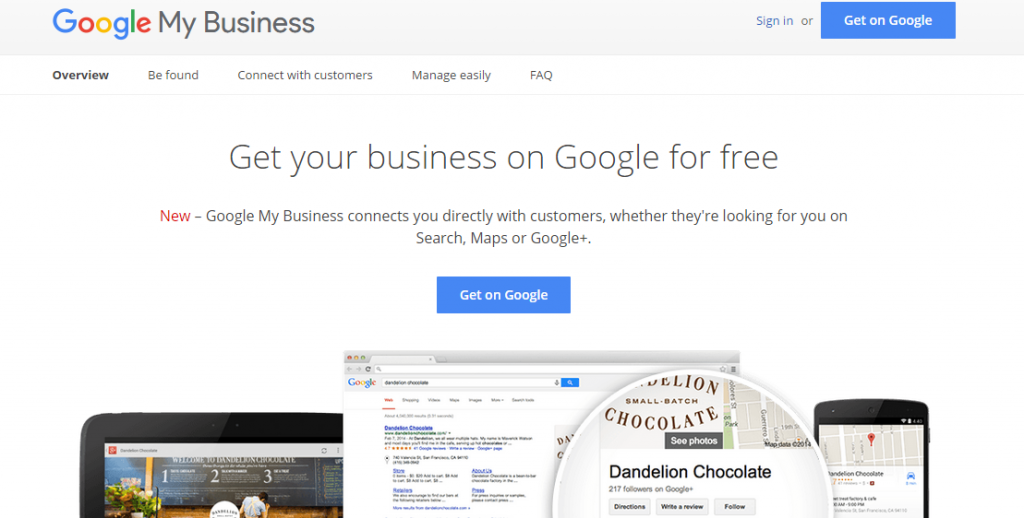 Set up your Google + local page (was Google Places). Fill out your profile as comprehensively as you can. Takes a bit of time but it will pay off. Guidelines here.
Prepare your standardised NAP details. This is your Business Name, Address and Phone Details along with sometimes a business description (start adding your new ZIP code now to all listings). Use these same NAP details consistently online from your own contact page to all third party listing / directory sites. Google will take this into account in Local Rankings so it's important.
Seek relevant Local 'Reputable' & "Authoritative" websites which might include Local Directories, Local Business listings, Local Papers, Local Business / Association groups where you can add your business NAP details. Be Careful!!

Only add your business to reputable Local Directories.
Always use the standard NAP information.
How do you find these listing opportunities well use Google Search? Type in keywords relating to your Product / Service & your town / locality and see what gets listed in the results (SERPs). Scan first 2 pages for listing opportunities.
Go for quality not quality!!

Your Domain Authority (DA) is a key factor. Checkout your DA using the Open Site Explorer Tool. It's an SEO metric used to predict how well a website will perform in search engines. Difficult to influence but make sure your website conforms to best SEO Search Engine Optimization practise – is it?

user friendly
well optimised for search engines
fast to load
responsive for mobile devices
updated regularly with fresh engaging relevant content which matches search phrases
engaged with and interactive around social media
Ask your SEO Company to Audit your website around these factors. You may not achieve 100 out of 100 like www.google.com below but work on it!
Your onsite website SEO Search Engine Optimization work should incorporate your location Town / Area / Street as applicable. Include your location throughout your website including

your Page Heading
page URL
page body content
title meta tag
description meta tag
image Alt Text.
Be active in seeking reviews for your local business through your Google + Local Page in particular. Indeed seek reviews from other relevant third party websites e.g. TripAdvisor.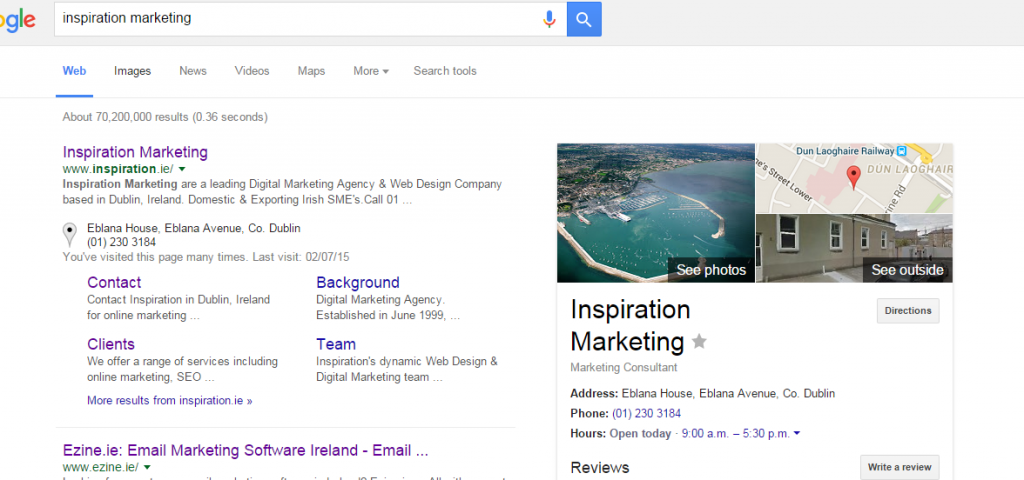 Structured Data and Rich Cards for Local SEO
Adding structured data to your websites html code displays nice rich cards in Google Search.
To implement this you'll need to understand basic html, so if you're unsure have a chat with your web developer.
Get in Touch
We have been working with businesses all over Dublin and Ireland to improve their search engine optimization with real results.
Contact our SEO | Search Engine Optimization team today to discuss your Local SEO requirements [email protected] or phone 01 230 3184
Until then happy optimizing!!