Content Marketing | Content Marketing Strategy
Your Content Marketing Strategy is the engine and a key driver behind your whole Digital Marketing Strategy. It is the fuel which allows your digital marketing and website performance to move forward. Many SME's struggle with this aspect of Digital Marketing due to either a lack of ideas and / or lack of resources to develop the Content Marketing in-house. In this section of our Digital Marketing Hub we look at all the key aspects of Content Marketing.
This guide should be read in conjunction with earlier Blog Posts on Content Marketing, the Importance of Quality Content and Avoiding Duplicate Content . Let's start by outlining the key Components of a comprehensive Content Marketing | Content Marketing Strategy.
Content Marketing – What is it and Why is it Important?
Target Audience – Start with your Buyer Personas!
Content Marketing Goals = Digital Marketing Goals
Analyse Current Performance
Keyword Research – Agree Shortlist.
Review Competitors Content Marketing Strategies
Brainstorm / Generate Content Ideas / Types of Content
Evergreen Content vs Topical Content
Content Promotion – Use Content Marketing to drive all aspects of your Digital Marketing – onsite blog, onsite content, email marketing, social media engagement, paid advertising.
Quality Link Building / Earning
Develop a Content plan and resource it either Internally or Externally
Report Monthly and Analyse Performance
Content Marketing is the process of researching, planning, creating and distributing relevant, timely and useful content to your target audience with a view to
increasing awareness of your products, services and brand
educate customers on your "uniqueness"
drive traffic to your website
convert traffic leads into customers
Content marketing needs to give your target audience something of value. It needs to be relevant, interesting and timely in the context of where that potential buyer is in the buying process. Content Marketing can be particularly effective when your target audience are researching buying options online.
It's a marketing cliché but understanding your target audience is the starting point for your Content Marketing | Content Marketing Strategy. Without this insight your content won't be sufficiently targeted and will be wasted on viewers who are not interested in what you have to say. We therefore recommend you start by developing Buyer Personas for each of your main target audience groups.
You need to go deeper than say 'Financial Decision Makers' within the Pharma Sector. Buyer Personas are fictional characters which would best represent your ideal customer.
In developing your buyer personas think about and document the following
personal details – give them a name and a face
job details / responsibilities
sources for their online information including social media platforms
primary and secondary goals
main challenges / pain points
preferred source for consuming content
likely objections to your product / service in a sales meeting
marketing messages which they will identify with
Once you understand the above then you can start to address their content needs and position your content online where it's most likely to be found, read and shared by them
It's critical to develop measurable goals for your Content Marketing. We believe the Content Marketing Goals are closely aligned with your overall Digital Marketing Strategy Goals. They should be clear, measurable and achievable. They might include
visitors to specific landing page content
contact forms completed from specific landing page content
keyword rankings for specific page content
social shares for individual content posts
inbound external links earned for content posts
click throughs on posts within email marketing communications
You need to assess where you currently are with your Content Marketing. Use Google Analytics to review how your current content is performing. Use the data to determine:
Is my content helping to improve my keyword rankings and overall traffic levels
Is the content marketing adequately resourced internally – how often do we publish fresh website content.
what is the process for generating content ideas
what content is currently generating conversions on the website
any content that is causing a high bounce rate
what is the level of engagement with current content topics
what content is getting shared on social media
what content is being clicked through and read on your monthly ezine
Ideally you want to publish content which is useful and engaging for your target market while helping you to grow visibility in Google search and your overall brand awareness.
Your content marketing firstly needs to address target audience information needs and address their issues and questions in relation to purchasing products and services. It therefore needs to be engaging, useful, relevant and timely. This is the key starting point. Make it as natural as possible and write with your customer in mind.
Having said that Inspiration also believe Content Marketing can and should simultaneously grow your visibility online through improving your keyword rankings on searched terms and keywords. When you add the content to your website you can then optimise around relevant and targeted search terms. This will increase the chances of your content being found in organic search results.
You can start off by making a list of keywords "you think" your target audience will search for in Google. There are various freely available tools "to verify" these keywords i.e. determine average monthly traffic levels for these keyword searches. You can also discover other related keywords which you might not have thought of. Some tools we recommend using include:
Reviewing your competitors content marketing strategies will give you a great insight into their overall Digital Marketing Strategic approach. In addition it will indicate the level of resources being allocated and by inference the importance attributed to Digital Marketing.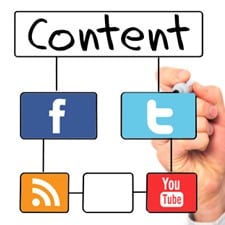 Take a look at their website and social media accounts to see what content they are producing, how often, what tone is being used, what is the level of quality, is it being syndicated to social media accounts, is it short topical blog posts and/or more evergreen quality content such as comprehensive user guides, videos & multimedia, are they broadcasting a monthly ezine, do they include calls to action with their content posts.
nvolve your team in generating content ideas. Ask your clients about their issues, information gaps and areas of interest. Don't restrict your thinking to just regular "blog posts".
Content can comprise a range of different formats from plain text, video, photographs, infographics, technical reports, client case studies, industry research reports, user guides. Choose formats that will connect with and engage your target personas. The research suggests that Videos in particular can be very effective at user engagement.
You can develop a list of all ideas and then narrow it down, focusing on the best ideas. Have a thrall through your internal files, pc's and networks for content which might be useful to publish online – presentations, guides, product specifications etc. Have a look at this articles which gives some great content generation ideas.
Should you focus on topical shorter blog posts or take a longer timescale view and look at 'Content' areas which will have more longevity i.e. 'evergreen' content. An example to illustrate the difference in our industry might be a blog post on 'responsive design' versus a comprehensive guide on choosing the right digital marketing partner.
The first responsive design is very topical right now and a lot of Digital Marketers are writing about it including Inspiration Marketing. This new technique will however likely be superseded by improved techniques in due course. However how you choose the right digital partner is a perennial issue faced by companies which is not really subject to the vagaries of fashion.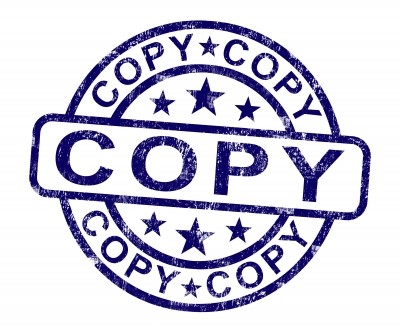 Inspiration believe you need both. The Evergreen approach has distinct advantages though
Will likely drive traffic over the longer term as the issue is always searched and relevant
Can improve your brand value by establishing you an expert in your field
It might have greater SEO benefit in an increasingly cluttered & topical content world
Over time less resources may be required on more regular blog posts as your evergreen content establishes your core online visibility.
Evergreen content takes more indepth research and therefore overall time and resources. However its longevity and higher quality assuming its well optimised for keyword search should generate a higher return.
You have gone through the right process of understanding your target audience content needs, brainstormed ideas internally, looked at your competitors etc. Having invested in the above and published your content onsite this will hopefully get found through relevant organic searches, drive traffic and new business leads to your website – what next? Well while your content assuming its well optimised should get found naturally within Google Searches there are other digital channels to get an increased audience for your content namely –
Social Media
Email Marketing
Paid Advertising
Guest Blogging
You should syndicate all your topical and evergreen blog / article content across your social media accounts. You can post directly to your Facebook, twitter, google + or linked in accounts individually or use a very useful tool called hootsuite which allows you to post free to 3 platforms at once.  When using twitter make sure to use appropriate # hash tags to widen your potential audience even further.
Email Marketing is very effective for communicating regularly with your existing customer base. It keeps you company 'front of mind', enhances branding and can position you as the go to content expert in your field or market sector. Try to ensure though your content is useful, timely, relevant and interesting. It's a great way to get existing customers and prospects onto and browsing your website when they click on an article of interest in your monthly ezine.  If you are looking for a cloud based email marketing platform to manage your activity look no further than www.ezine.ie
Another channel to grow your audience for your content is to use paid advertising. Paid option to promote your content exist on all the main platforms including Google Adwords, Twitter ads, Facebook ads and Linked in. Select your platform based on your budget and your buyer personas. Are your customers actively engaged in this platform? Like all Digital Marketing test it out and review the results.
Guest Blogging can be a very effective way to promote your 'evergreen' or quality   content. A short summary post for the guest blog (say an industry website) linked back to the main post on your website can really boost the performance of your content in Google search. Be careful to only guest blog on very relevant, highly trusted 3rd party websites.
The holy grail of Content Marketing is that your readers will be so impressed by what they find & read on your website or social media accounts that they will share it with their own online network. Make it easy for them to do this through the inclusion of share features on your posts.  Moz have a great article about the importance of link earning .
Search has changed fundamentally. Link earning is part of that change. Google will give your website a boost in organic rankings if it establishes that other sites have linked naturally to your content. It signals that this content is useful and relevant. In short it should be placed higher in search results.
Please never copy content from another website and use it on your site. By all means do your research and check out existing ideas, see whats trending etc but always put your own individual spin or twist on your content to make it unique to your business and target customers.
Content Marketing is a continual process. We recommend that you document a plan for your content marketing on at least a quarterly basis. It's sometimes hard to look beyond that timescale.  Assign who is responsible for producing each content element / topic and put timelines against the delivery. Have a clear idea of who is responsible for posting the content to your website, optimising it once posted, submitting it to google index via webmaster tools, and syndicating it to social media. How often will you promote through email. All this may require up skilling in house.
As there may be several people involved in the creation, editing, approval and publishing process Inspiration use a great cloud based workflow planning and project management tool called https://www.teamwork.com/. We would highly recommend this tool to our customers and contacts requiring similar support.