When the going gets tough…..
With millions of people being homebound for the few months, some clients turned their attention to sorting out their websites – a great use of the downtime. Inspiration has stayed open and worked remotely throughout the shutdown so we were delighted to have the work too.  In terms of website design, here's a few new sites we designed and built, in line with best practice. But as you can see – they all have a very distinct "look and feel" and operate in different markets. But of course we were all lucky to have been able to work through and I love the fact that these clients put their shoulder to the wheel when the going got tough – the Irish economy may be under pressure but we are in safe hands with the strong entrepreneurial spirit and sense of community that we are lucky to have here.
Here's a few of the sites…
Strala Beauty, an eCommerce site – www.stralabeauty.com
Vasectomy Ireland, surgical clinics – www.vasectomyireland.ie
Bourke Solicitors, a legal practice – http://bourkesolicitors.ie/
And one for the road – www.inspiration4702.com
Strala Beauty
Strala Beauty is a brand new Irish-owned cosmetics online store that operates across the UK and Ireland.
It was a great project for Inspiration to work on as it tapped into all our skillsets;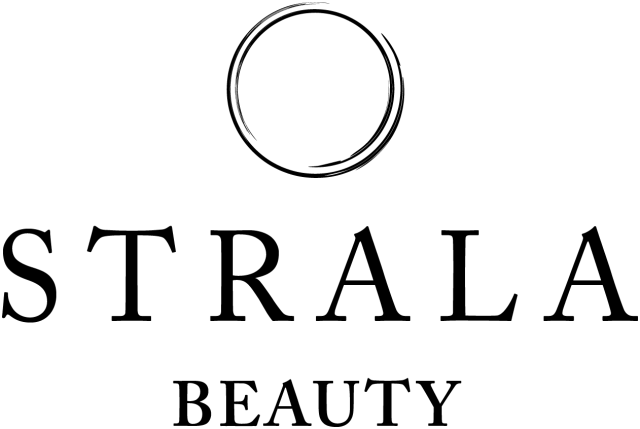 from managing the effective development of a new business through to designing the brand, developing the website and planning the implementation of tactical digital marketing into the future. There are three core brands and over 800 popular cosmetic products on the site, which was built on WordPress, with WooCommerce and Stripe as the payment processor. The business owners had other operations shut down over covid-19 so this was a perfect initiative to work in terms of a change of strategic direction in the light of changing consumer habits.
We wish Strala Beauty every success into the future and we trust Irish consumers will get behind the brand to support this initiative and help create jobs in Ireland.
Strala had this to say of Inspiration`s work; "It was great to work with a digital partner we could trust. This is a significant new initiative for us and  always felt we were in safe hands and got the best advice. It was a bonus that they came up with a brand ID that we really like, having tried other suppliers. An important element of the project was to upskill the team so that we can maintain the site and upload products ourselves and we were really happy with that process also. All told; a job well done and I'm happy to recommend Inspiration – now we just need the support of Irish shoppers!"
Vasectomy Ireland
Vasectomy Ireland specialises in performing vasectomies, which are undertaken by owner Dr John McCormick.  The original site was quite old and the branding needed to be addressed – we wanted something more modern and a brand that profiled John as well as the clinic, as he  is hugely experienced and has an excellent reputation in this field.
                           Original Logo                                                     New Logo by Inspiration 
To a large extent the brand is John himself however the name Vasectomy Ireland is well established in the marketplace so the challenge was to embrace both entities into one cohesive, modern brand.
In terms of the website, a key element was to use the content to create trust with potential patients. And to make it easy for site visitors to get the information they needed to make a decision on booking an appointment. For this purpose a lot of detail on the "no needle, no scalpel" procedure is given and an indepth Q&A is also provided. The main call to action is to contact the Clinic so the Calls to Action – phone number and contact form – feature prominently.
Inspiration also reviewed and re-organised the Google ad campaigns and the site is well designed to help optimise enquiries from the ads. It is also optimised for organic searches in Google and the visibility of the website is strong across both paid and organic google results.
In a testimonial from Vasectomy Ireland, John said that "Inspiration Marketing were great to work with and I was impressed with the depth of expertise across a number of different disciplines – four different people worked on the site covering project management, design, technical build and optimisation. Then we worked on the Ads with one of Inspiration's  Google Adwords Professionals. I'm very happy with the outcome and delighted to have got the new brand and site sorted during the pandemic – it was a really great use of time in that context!" 
Dr John McCormick
Bourke Solicitors
Bourke Solicitors is a legal practice, with specialist expertise in family law, run by John Bourke. It has been in business for over 40 years, with offices in Drimnagh, Dublin 12. The business brand and the website were outdated. John wanted to communicate the concept of their professional advice and support acting as a bridge between where the client is and where they would like to be. This theme has been carried through both the new logo design and the website.
                                Original Logo                                                New Logo
The site was built on WordPress and the video on the landing page is unexpected for a legal practice – it reflects the progressive nature of the business and the personal service the practice offers. This symbol of a bridge was pivotal and the theme of assisting clients through choppy waters was also implemented visually through the banners on the website. In terms of content, the core focus was the practice areas and on introducing the team to prospective clients; highlighting not just their extensive professional experience and expertise but also their personal interests and passions.  While the homepage is high-impact, the website itself is informative and easy-to-navigate – as is the service given by John and the team.
In a testimonial, John Bourke had this to say "This new brand and the website has been a long time coming so we were delighted to work through the pandemic – in partnership with inspiration – to get the work done and the site live. We feel it really captures the unique, personalised service we offer clients." – John Bourke
Inspiration 4 702
This site www.inspiration4702.com was a personal project during lockdown; it was getting far too easy to open a bottle of wine every night and eat unhealthily so I did a campaign with 9 friends – 7 days no booze; lose 2 pounds (702). We all managed to achieve that – except the skinny ones with no weight to lose 😊 . On a side-note; the website design, content development and web build were all done and the site live within 24 hours  – which was pretty good going!
After the initial week, we followed on to do a 703 campaign; 7 weeks with no booze for 3 days a week. There was great exchanges on the WhatsApp and the shocking thing was how easy it was for the first few weeks and how hard for the last few – when we were coming to the crossing line. More shocking still – only 5 of us managed to do it! But if you want to stage a personal intervention (!) and put the brakes on over 8 weeks, this is a good way to give it a bash, and tap into the support of your pals. Go for it!
The COVID-19 Pandemic has meant a sizeable hiccup for a wide range of businesses, and an uncertain future for many. Throughout, Inspiration has worked hard to deal with this head-on and thankfully we were successful in getting these sites up and operational in a time like this. We really look forward to continuing to work with Strala Beauty, Bourke Solicitors, Vasectomy Ireland and all our clients who battled through to climb this mountain…we are lucky to be able to hang tough – together!