eCommerce Website Design Grants – Join hundreds of other Irish SMEs selling online by accessing up to 2.5k of E-Commerce website development funding available through Online Trading Vouchers.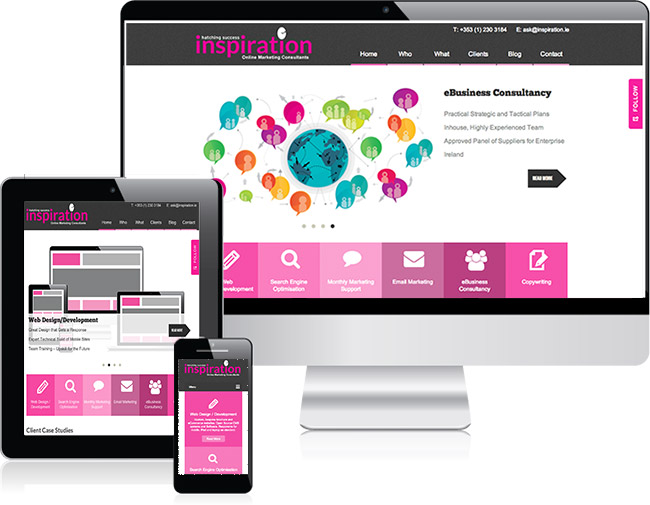 The government has announced the country wide roll out of its Online Trading Voucher Programme. What does this mean for you as an SME or small business? Well subject to a successful application you can get grant funding up to Euro 2,500 to enable you to develop an eCommerce Website Design to sell your products & services online.
Inspiration is here to walk you through the application process and help you get a successful outcome . Successful applications will also be able to access our 15 years eBusiness experience, pick from one of our eCommerce Website Design options and be up and running in a matter of a few days.
70% of companies have seen more customer inquiries since signing up to the Online Trading Voucher Programme
Benefits of Selling Online
Increase your companies sales and turnover
Access new local and International markets
E-Commerce shop is open 24/7
Provides a platform for sustained business growth in the future
How Inspiration Can Help
Full application support in securing funding
Our 15 years experience and expertise with Irish SME's
Proven approved supplier to Enterprise Ireland
One Stop Shop for full delivery of E-Commerce web design & development
Eligibility for Online Trading Vouchers 
Vouchers will be available to a maximum value of €2,500 or 50% of eligible expenditure (Inclusive of VAT), whichever is the lesser;
Voucher approval must be gained prior to incurring any expense;
Own labour is not an eligible expense;
Third party costs only will be considered;