Content Marketing- The Snapshot
Content marketing can help with brand building, increasing traffic to a website and assist conversions.
Knowing your target market will better inform your content marketing strategy.
Measuring the success of your content marketing will help guide any future strategies.
Welcome to part three of our digital marketing strategy guides where we give you practical advice on developing a content marketing strategy. In case you missed our previous guides; part 1 outlined how to avoid Google penalties by following proven SEO techniques and part 2 gave methods and tools to conduct competitor research.
Let's start off by answering a fundamental question about content marketing which we have been asked many times.
What is Content Marketing?
Content marketing can be explained as the planning, creation and promotion of content for you target market audience with the aim of:
Increasing brand awareness
Educating customers
Driving traffic to your website
Helping to convert traffic into sales
In this guide we are going to walk you through how to plan, create and distribute content that is specific to your target market and how to measure the end results.
Knowing Your Target Market
Understanding your target market is vital for effective content marketing. Without this insight your content won't be sufficiently targeted and will be wasted on viewers who aren't interested in what you have to say.
Developing Buyer Personas
In order to "get to know" your target market we recommend that you develop "buyer personas". Buyer personas are fictional characters that represent your ideal customer.
By building personas you can identify characteristics of your target market and tailor content to answer their specific needs and concerns.
Questions to ask when identifying a buyer persona:
Where they are physically located?
What age are they?
Are they male / female?
What is their job position in their company?
What challenges do they face?
Can you help them solve their challenges?
Where do they go for information?
What marketing messages do they identify with?
Here is a basic summary of a fictional persona to give an idea of how to structure yours. This example is just an overview and you need to give more detailed answers in your own personas.
| | | |
| --- | --- | --- |
| Background | Goals | Challenges |
| Name: JohnAge etc.:  52, Married with 2 children.Role: Owner and founder of post box manufacturing company based in Kildare.Company Size:  50 employees.Experience: Industry expert in his niche but has no digital marketing skills.Education: Engineering Degree from DIT. | See growth on past sales.Develop online sales to account for 20% of overall turnover.Expand into the UK marketplace. | Lack of online marketing knowledge.Little knowledge of the UK online marketplace. |
Goals of Content Marketing
Developing goals for your content marketing will help you evaluate the success of your strategy. You can set up related goals in Google Analytics to help you with this process. Examples would be:
X amount of time spent on a page
Enquiry forms submitted
Video plays
Referral traffic from page
Brand or product awareness
Using Your Internal Resources
Many organizations don't realize they are sitting on a content marketing gold mine. Information that your target market requires may be sitting on your Desktop waiting to be published online. Conduct an internal audit of your content resources to give yourself a full picture of content already available which could be integrated into your content marketing strategy.
Analysing Your Current Performance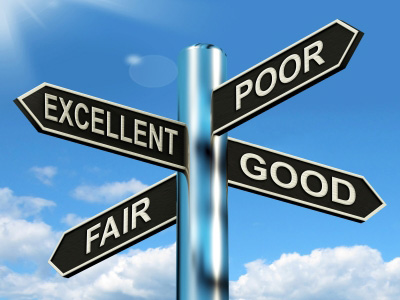 Use Google Analytics to review how your current content is performing. Use the data to determine:
what content is currently aiding conversions
any content that is causing a high bounce rate
level of engagement with content topics
what content is getting shared on social media
Develop a Keyword List
Keywords have a role to play in helping your content be found in organic search results. Key point is to always write content for your end user. Make it as natural as possible. You should however also try to integrate relevant 'searched for' keywords within that content. This will help to increase the chances of your content getting found organically.
Start off by listing all the keywords you think your target audience will search for in Google. There are use various tools available to verify these keywords. You can also discover other related keywords and identify the monthly search volumes for all keywords. Some tools we recommend using include:
Review Competitors
Reviewing your competitors content marketing strategies will give you an understanding of their approach and the amount of content resources they are putting into this important digital channel.
Brainstorm Ideas
Don't think of your content marketing strategy as just ideas for blog posts. Content can range from text, video, photographs, infographics, technical reports, client case studies, industry research reports or any other format that will connect with your target personas. You can develop a spreadsheet with each idea and then narrow it down, focusing on the best ideas.
Content Marketing Schedule
Developing a schedule for your content marketing will allow you to organize a 3 to 6 month plan. You need to know who is producing what and when. While this sounds like an obvious and easy task, if there are several people involved in the approval process the schedules will help all parties adhere to the deadlines.
Content SEO
The webpage where your content is published should be created with search engines (SEO) in mind. Use researched relevant Keywords in your SEO Title and write a Meta Description that is exciting and will encourage people to click on the search result.
Content Promotion
You have researched your target market, brainstormed creative ideas and published your content online …what's next? While your content can be found naturally through Google searches there are other ways to get an increased audience for your content.
Social Media
Social media should be one of the first places that you promote your content. You can either post directly on your Facebook, Twitter, LinkedIn or Google+ account or use a tool like Hootsuite to syndicate across all social media platforms at once. Don't be afraid of re-posting the link to your content after a couple of days have passed. Your audience on social media may have missed the first post and can still be directed to your website content.
Email Marketing
Email marketing is a direct way of promoting your content to your target audience in particular your existing customer base. You can tailor your newsletter marketing message specifically to promote your content. This is a great way of engaging your existing customers by getting them to click on the email article through to your website to get more detail. Content needs to be relevant, useful and timely.
We recommend using Ezine.ie as your email marketing platform.
Paid Advertising
Another way of growing an audience for your content is to use paid advertising. Paid advertising will allow you to direct your target market to your content. Adwords, Twitter Ads, Facebook Ads and LinkedIn ads are all viable options for content marketing promotion. Choose your advertising platform based on your budget and target persona. Ask yourself, "Are my customers actively using and engaging on this platform?"
Reporting
To measure the effectiveness of your content marketing efforts we recommend creating a monthly report outlining the main KPIs. You can use Google Analytics to help create your KPI report.
We have created a slideshow presentation with the main points from our content marketing strategy. Feel free to embed the presentation on your website.