E-commerce is big business.
And while there are different ways to win this game – SEO is without doubt one of the best ways to improve your performance – that means more (highly relevant) traffic and higher revenue.
Before we get to the most actionable tips you can use today – let's first assess why SEO is a powerful channel for your e-commerce business.
Why SEO for E-commerce?
E-commerce has been growing for many years now. However since the onset of the pandemic, this has grown substantially.
Check out how worldwide search traffic increased in 2020 around the topic E-commerce.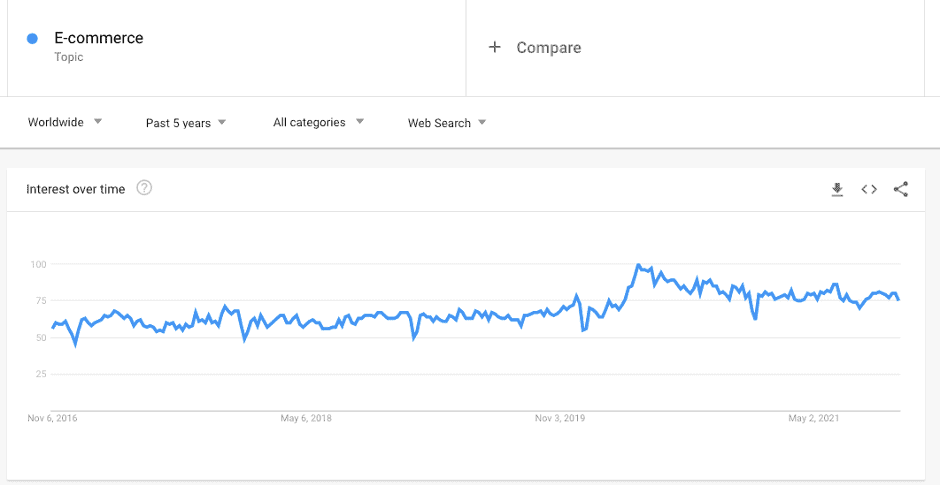 Although plateaued slightly since the highs of April 2020, there is a higher interest and ecom market now than pre-covid.
And this is where SEO comes in.
Search Engine Optimisation (SEO) gives you opportunity to get in front of the right people at the right time. If someone is searching for the name of a certain product with specific details – they are more likely to buy there and then. They are as we say 'further down the funnel'.
Unlike PPC (Pay per click), organic clicks are free. However, to get onto page 1 for those lucrative terms that your ecom business is after – takes time.
SEO is generally speaking, a longer-term project (of course timelines can vary upon many different factors including how competitive the niche is).
That said, it's a medium that can bring highly targeted visitors for free.
Of course this is not to say that other channels are not also relevant and highly powerful when it comes to e-commerce. But SEO is definitely one to build for the long-term delivering passive traffic and ultimately buyers.
So what are the key things to look out for in making your E-commerce Site win the SEO Game.
Here are our Top 5 SEO Ecommerce Tips:
Duplicate content
If you have the same product that's appearing in 2 or more categories – then there's a risk that there might be a URL for each. Best practice is to have 1 version of a page and therefore, 1 URL from the get-go. This avoids confusing search engines and link dilution. One URL = No duplicate content. When you have multiple identical versions – it weakens your overall SEO performance. Consolidate.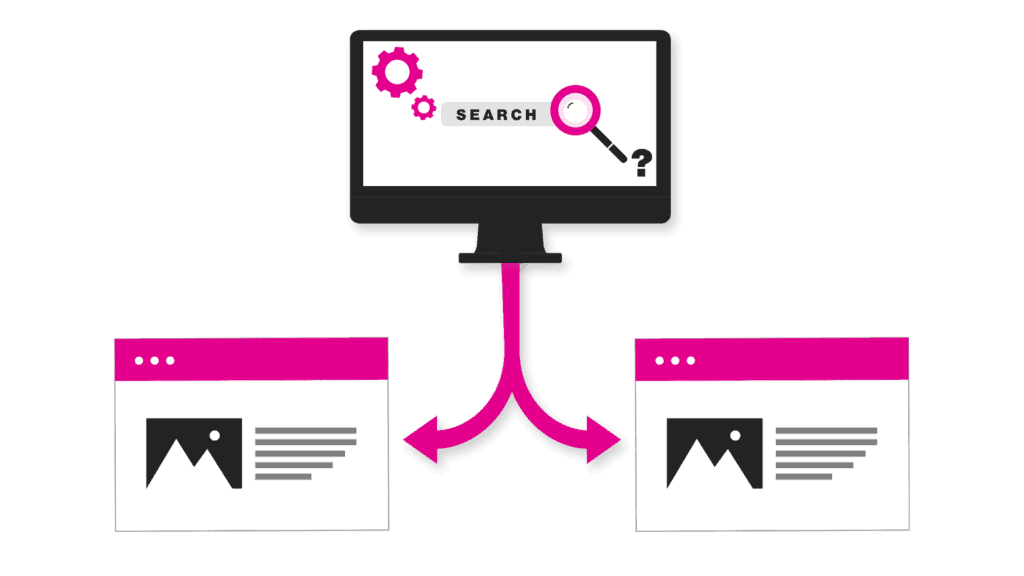 Site Architecture
Your top products should be no more than 2 clicks from the Homepage. Likewise the main category & brands pages should also be high up in the site navigation and 1 click away from the homepage. This improves not only user experience but link equity among your internal linking. This leads onto the next point; links.
Links
The right links act as a vote of confidence in the eyes of search engines. Get them from suppliers, stockists, relevant publications, PR etc. Use your own internal linking strategically. That means if you are writing a blog post for example – link back to your product pages with relevant strategic anchor text.
Bonus tip: Come up with a content idea that people actually would want to link to.
The above screenshot is from one of our clients. Is it a coincidence the positive correlation between backlinks and the growth in organic traffic & keywords?
Onsite
Make sure there are unique product, category and brand descriptions on each type of page. If it's just a copy and paste of the brand description like every other search result – you are not giving yourself the best chance to stand out and rank. We often find by just adding a unique description (say 100-200 words) – this can boost the page's visibility for category and brand pages in particular.
Plus make sure titles, meta descriptions, H1's are completed with the relevant target keyword.
Google Ads
Seems like a strange tip for an article on SEO? The reality is SEO and PPC can work together giving you beneficial strategic nuggets of information.
So, if you are running Google Ads for a period of time, use the data here to see what search terms have high conversion rates. And then optimise accordingly. Ultimately your end goal is about getting the right kind of traffic that increases your bottom line.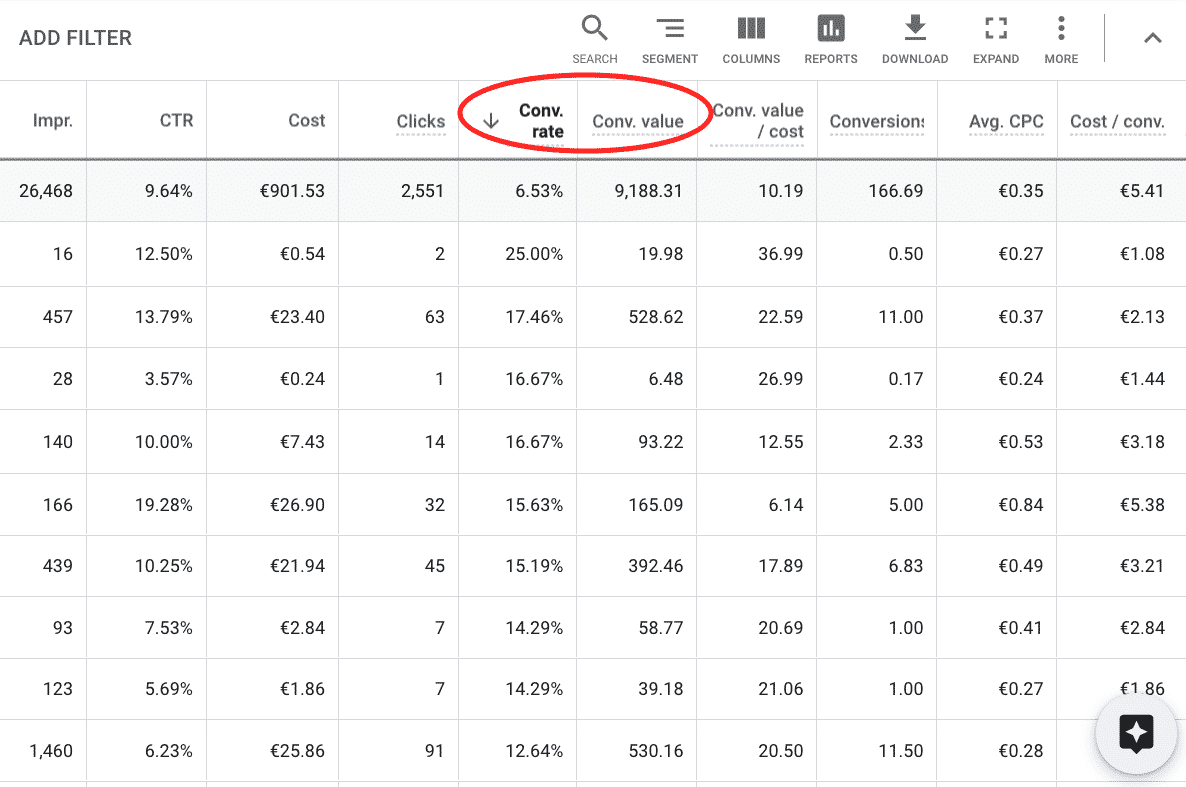 If you haven't started your E-com journey yet- check out our pre-launch SEO E-commerce checklist
Why Work with Inspiration for your SEO E-commerce?
We practice what we preach for our ecom clients.
The below screenshot is a recent example for one of our e-commerce clients. By making basic onsite updates and the best use of internal linking (with a little extra) we have increased this Ecom client's total organic traffic by 103% (and growing).
As you can see, it doesn't happen overnight but with the right strategic moves and maintenance – you can set yourself up for success.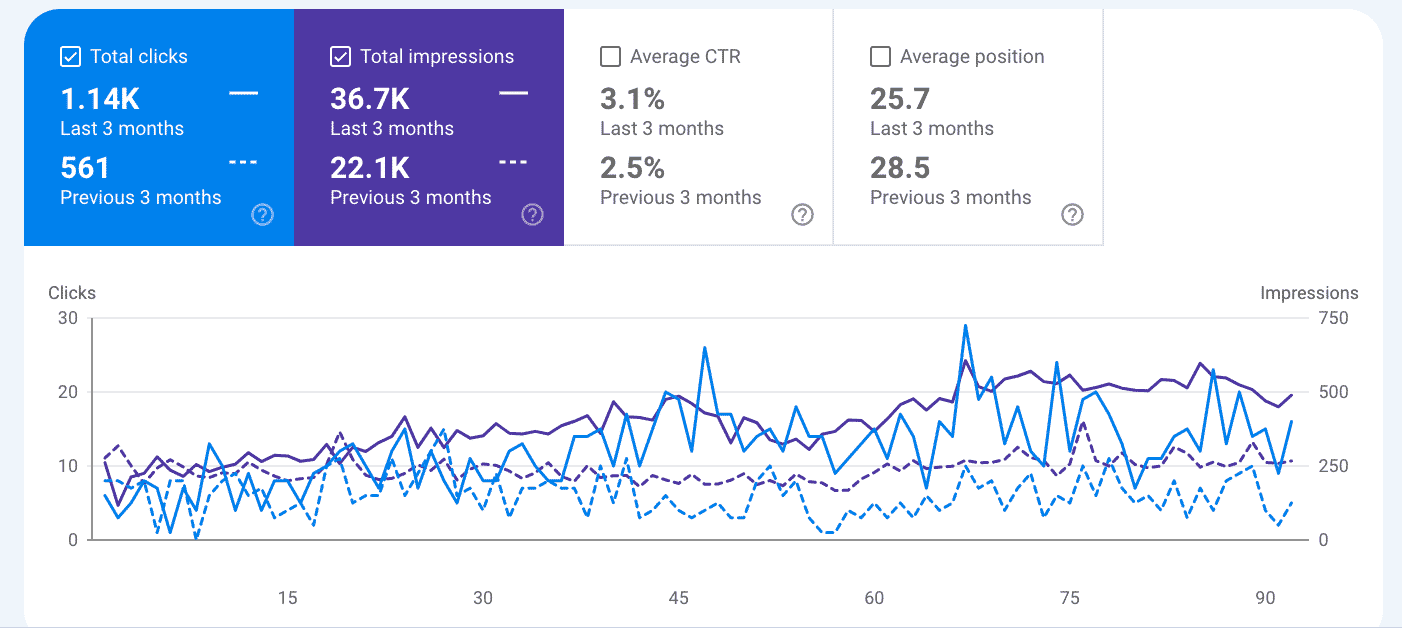 Final Words on SEO for E-commerce
There're many other tips when it comes to improving your SEO performance for E-commerce. But these 5 are a great place to start.
If you would like help with your SEO performance and to boost your ECOM, please get in touch with us.